Codice prodotto: 70049 (78)
Modern round bedroom mirror with wooden frame
Security policy
All our payments are traceable by credit card, Paypal or bank transfer
Delivery policy
Shipping throughout Europe with delivery within 30-40 days
Order by email or WhatsApp
Contact us via whatsapp or email to ask for information or place an order
Made in Italy
All our items are produced entirely in Italy
Modern round bathroom mirror 78x78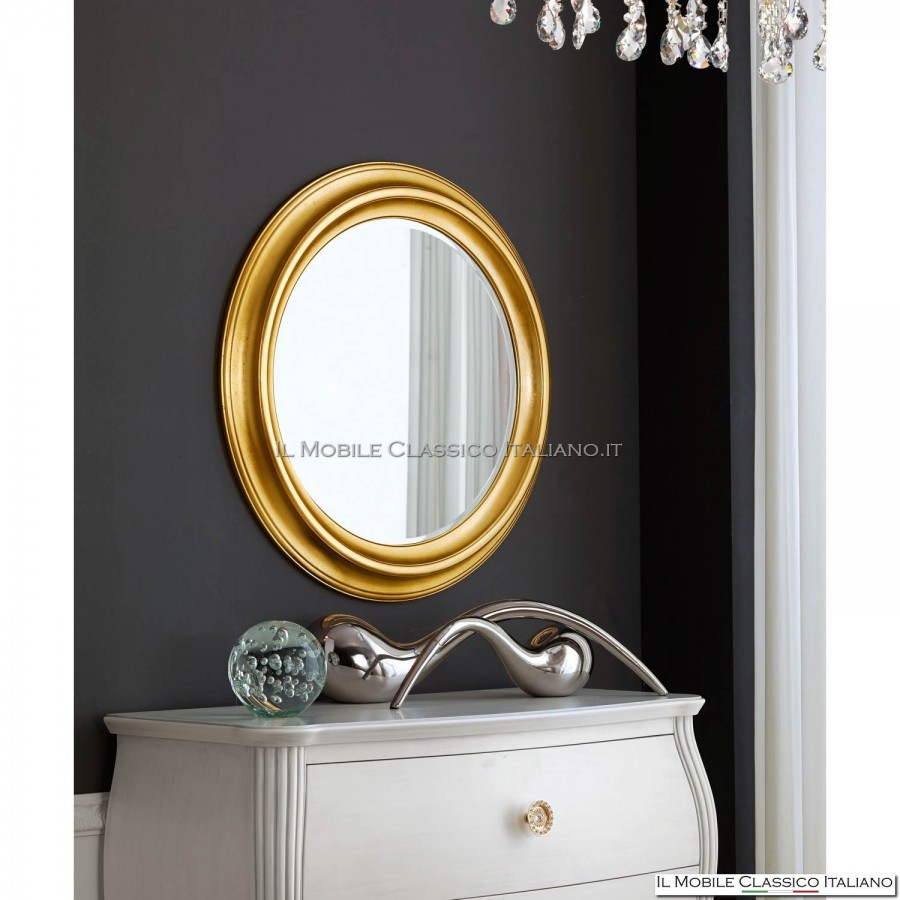  
Codice prodotto: 70049 (78)
Modern round bedroom mirror with wooden frame
Security policy
All our payments are traceable by credit card, Paypal or bank transfer
Delivery policy
Shipping throughout Europe with delivery within 30-40 days
Order by email or WhatsApp
Contact us via whatsapp or email to ask for information or place an order
Made in Italy
All our items are produced entirely in Italy
Product Details
Data sheet
Width

78

Height

78

Profondita

6

Materiale

Legno

Larghezza specchio interna

60

Tipo di specchio

Molato (bisellato)

Altezza specchio interna

60
Description
Modern contemporary round bedroom mirror
This contemporary round bedroom mirror has a contemporary style with simple lines, for your hallway or bedroom.
Each modern frame can be hung both vertically and horizontally unless the shape of the mirror necessarily requires a direction.

This contemporary round bedroom mirror is entirely produced in Italy, using selected materials of the highest quality.

We are always attentive to the details of our wall mirrors both in the production phase and in the painting phase which is available in many variations.

In the case of gold or silver leaf colors, the whole gilding process is carried out manually by spreading the very thin sheets on the surface of the frame.The next phase, in the finishes that require it, is the patination (or aging) made with patinas of different colors and various methods based on the result you want to achieve. The most modern finishes are bright gold leaf and bright silver leaf .

In the case of black / white lacquering or walnut-colored painting, the procedure is always carried out by hand and with the utmost care to guarantee a high quality product.

Finally, the contemporary round bedroom mirror is given a transparent varnish to fix everything so that it is protected and durable over time even in humid environments such as the bathroom.
This contemporary round modern bedroom mirror is made of wood and wood pulp, the frame has an internal core in solid wood, to guarantee resistance and solidity to the product and the surface part in wood pulp.
The finishes in the photo are:
- patinated gold leaf
Italian Classic Mirrors Collection

The Specchi classici italiani collection is a collection that includes different types of mirrors, even of different styles. They range from the simplest smooth oval or rectangular frames to very elaborate and complex baroque style mirrors. The same high quality standard is maintained on all products from production to finishing with first quality raw materials and paints. It remains only to find among the various proposals the one that best matches your decor or your idea.
8 other products in the same category: