Codice prodotto: 611SF
Sideboard 2 doors 4 drawers 423FR
Security policy
All our payments are traceable by credit card, Paypal or bank transfer
Delivery policy
Shipping throughout Europe with delivery within 30-40 days
Order by email or WhatsApp
Contact us via whatsapp or email to ask for information or place an order
Made in Italy
All our items are produced entirely in Italy
Contemporary sideboard in cherry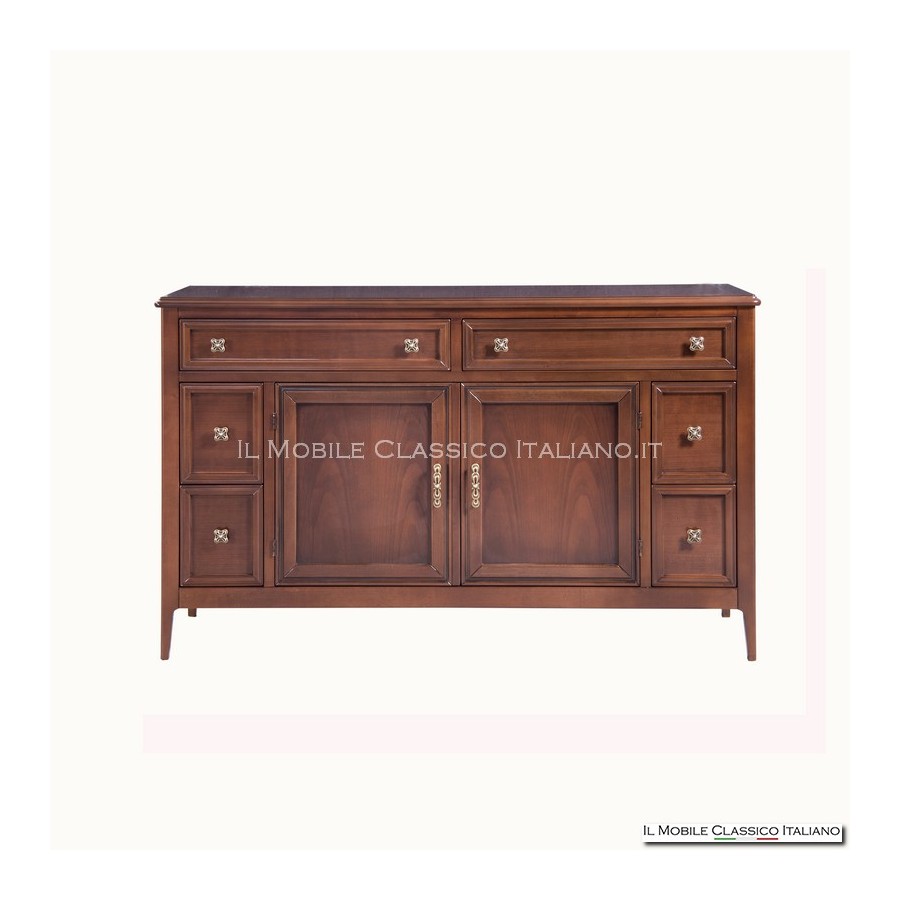  
Codice prodotto: 611SF
Sideboard 2 doors 4 drawers 423FR
Security policy
All our payments are traceable by credit card, Paypal or bank transfer
Delivery policy
Shipping throughout Europe with delivery within 30-40 days
Order by email or WhatsApp
Contact us via whatsapp or email to ask for information or place an order
Made in Italy
All our items are produced entirely in Italy
Product Details
Data sheet
Width

150

Height

92

Profondita

45

Montage

Unnecessary

Main material
Description
Contemporary cherryboard
Thecontemporary belief in cherryis a complement to our collection that is very required to furnish those environments in which we require capacity without sacrificing design.
The contemporary belief in cherry it is built of cherry and linden wood, smooth top and door panels highlight the typical veins of these woods. The drawers are built with the characteristic "tail of swallow" undisputed symbol of the quality of the materials and the best modern technologies used. Straight legs make the contemporary belief in cherrya lighter element combining the classic style to the modern.
Contemporary style sideboard
The contemporary belief in cherry offers a variety of sizes, 2 doors and 6 drawers of different sizes allow you to use all available spaces. Thecontemporary belief it is suitable to be inserted both on the areas of the living room, kitchen and dining room, where the doors with its spaces can contain the services of dishes of the parties and the drawers the precious tablecloths, rather than in a living area to be able to store various accessories, dvd. Its uses are multiple and versatile.
Thecontemporary belief in cherryis a combination of utility and design. Our proposals for finishes allow you to customize thecontemporary belief both from the finishing point of view and accessories. Our finishes are ready to make thebelief an element in tune with your environment. Our warm colors are special as they make the cherry veins stand out, but the contrasting finishes such as lacquered for more modern environments are also very popular.
Regular price

€1,380.00

-10%

Price

€1,242.00

Regular price

€1,430.00

-10%

Price

€1,287.00
8 other products in the same category: