Codice prodotto: SP7000
Rectangular mirror with curved decorative carving that runs along the edge of the mirror
Security policy
All our payments are traceable by credit card, Paypal or bank transfer
Delivery policy
Shipping throughout Europe with delivery within 30-40 days
Order by email or WhatsApp
Contact us via whatsapp or email to ask for information or place an order
Made in Italy
All our items are produced entirely in Italy
Rectangular mirror code 1460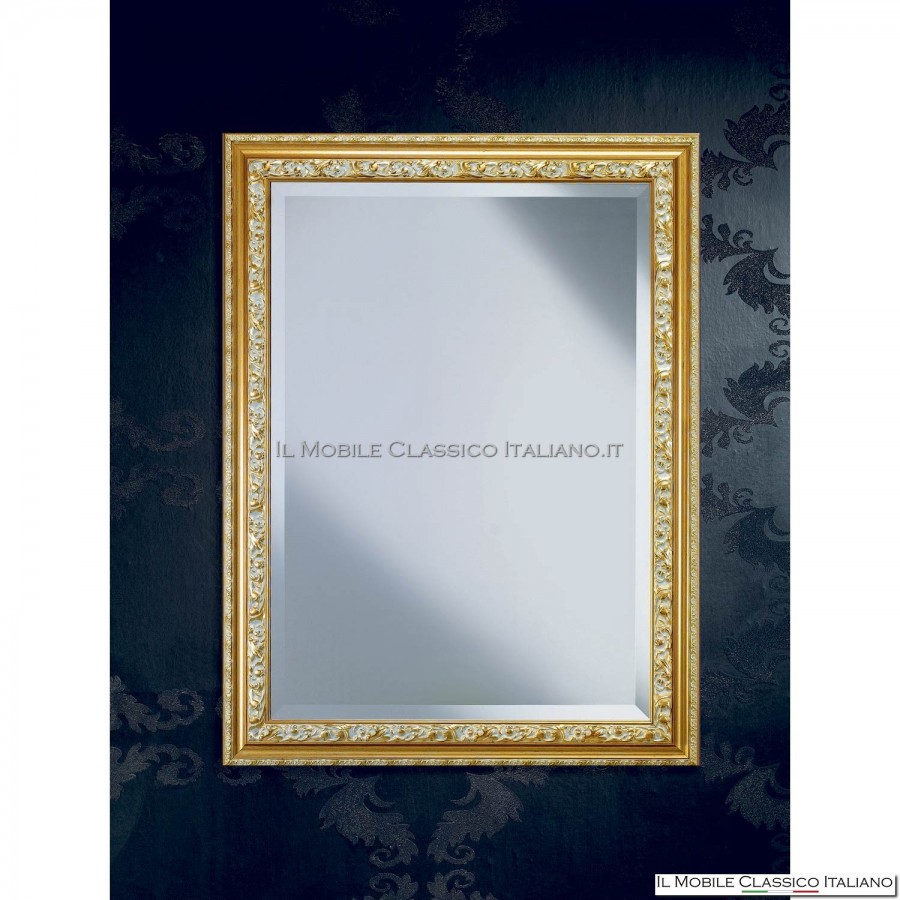  
Codice prodotto: SP7000
Rectangular mirror with curved decorative carving that runs along the edge of the mirror
Security policy
All our payments are traceable by credit card, Paypal or bank transfer
Delivery policy
Shipping throughout Europe with delivery within 30-40 days
Order by email or WhatsApp
Contact us via whatsapp or email to ask for information or place an order
Made in Italy
All our items are produced entirely in Italy
Product Details
Data sheet
Width

73

Height

133

Profondita

3,5

Peso (kg)

11
Description
Elegant mirror produced with artisanal techniques.
The frame of the mirror is made of wood and wood pulp.
The internal core of the mirror is always made up of a wooden frame to ensure its solidity and resistance. It is possible to hang it both vertically and horizontally.
The mirror inside is beveled, the internal measurements are 120 x 60 cm.
The finish is made entirely by hand, in the case of the silver and gold finishes, the various gold or silver sheets are manually applied which will then cover the entire frame, in some finishes patinas are used to age and antiquing, to give that taste of experience.
The other colors are sprayed by hand and finished with the utmost care to always give a high quality product.
You can choose all the available finishes by looking at our samples and select the one of your interest.

For special needs you can contact us and we will try to satisfy them.
It is possible to make this article to measure, ask for a personalized quote.
The finishes in the photo are:
- hand-patinated gold leaf
The available finishes are:
Patinated gold leaf
Delivery time:

We usually have in stock some of the various possible combinations of our items for sale, if your choice does not fall on one of these, delivery times are less than 30 days from payment.
Save
Save
8 other products in the same category: